This article teaches you how to use VRoidStudio Beta version. It doesn't teach how to use VRoidStudio stable version(v1.0).
This article is an explanation for everyone who wants to delete hairstyles from VRoidStudio.
Version and OS
・VRoidStudio ver.0.11.1
・Windows10
(Example) To delete the hairstyle "Preset 0"
Before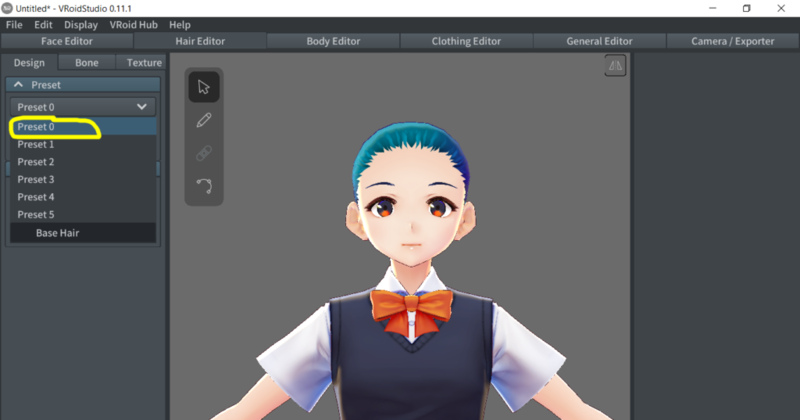 After
1. Open the folder called "hair_preset"
You can open by "C:\Users\Owner\AppData\LocalLow\pixiv\VRoidStudio\hair_presets"
2. Right Click the folder "preset0"
3. Click "Delete"
4. Completed
Recommended Articles
(List)I started the VRoidStudio course for super beginners
【VRoid】How to rename hairstyles